Pipeline
Project
Disease Area
Discovery
Target
Rx
Preclinical
Phase 1
Phase 2
Phase 3
PSD-95 Antagonist
Strokes w/ Endovascular Intervention
NA-1
Acute Strokes
NA-1
Procedurally-Induced Strokes
NA-1
Subarachnoid Hemorrhage
NA-1
Traumatic Brain Injury
NA-1
Stroke Recovery
Retinal lschemia
Pain
Epilepsy
Alzheimer's
Anxiety
TRPM7 Antagonist
Neuroischemia
Traumatic Brain Injury
Myocardial lschemia
Retinal lschemia
Cancer
Src-ND2 Antagonist
Neuroischemia
Pain
Development of a safe and effective treatment for acute neurological disorders, especially those related to ischemia in the brain, remains one of the pre-eminent challenges in all of biomedical sciences. Acute Ischemic Stroke (AIS), Subarachnoid Hemorrhage (SAH) and Procedurally Induced Strokes (PIS) affect millions of people each year.
Every year, stroke and neurotrauma afflict approximately 800,000 and 275,000 North American individuals, respectively, and about 137,000 stroke and 53,000 trauma victims will die (US, 2013). Globally, over 16.9 million people a year suffer a stroke (2010). In addition, in the United States (U.S.) in 2007, an estimated 1,061,000 inpatient cardiac catheterizations were performed and, according to National Center for Health Statistics (NCHS) estimates, 405,000 coronary artery bypass surgeries were performed on 232,000 patients. In the same year, an estimated 618,000 percutaneous coronary interventions (balloon angioplasty of the coronary artery or coronary atherectomy) procedures were performed in the U.S. Moreover, about 93,000 carotid endarterectomies are performed each year in the U.S2 common denominator for all of these procedures is involvement of the great vessels of the heart with a risk of dislodging emboli that may induce ischemic brain damage.
Most strokes, around 85 per cent, are ischemic. The other 15 per cent of strokes are hemorrhagic3.
A stroke occurs when there is a blockage of a blood vessel supplying the brain (ischemic), or bleeding into or around the brain (hemorrhagic). Brain cells die when they no longer receive oxygen and nutrients from the blood or when they are damaged by sudden bleeding into or around the brain.  Ischemia is the term used to describe the loss of oxygen and nutrients for brain cells when there is inadequate blood flow. Ischemia ultimately leads to infarction. When blood flow to the brain is interrupted, some brain cells die immediately, while others remain at risk for death. These damaged cells make up the ischemic penumbra and can linger in a compromised state for up to approximately three hours.
These risks are compounded further by interventions that directly involve blood vessels in transit to, or within, the brain, such as the carotid arteries during cerebral angiography and carotid angioplasty procedures, or during the endovascular repair of brain vascular malformations such as cerebral aneurysms.
Given that there is a critical time, a "therapeutic window", which may vary from minutes to a few hours in which cerebral ischemia can be reversed or mitigated, stroke should be treated as a medical emergency. There are no stroke therapies which have been shown to be effective if administered after 3-4.5 hours from symptom onset. The phrase "time is brain" emphasizes that brain tissue is rapidly and irretrievably lost as stroke progresses and that early intervention is critical to improve a stroke victim's outcome.
In ischemic stroke, intervention may include thrombolytic medications such as tissue plasminogen activator (tPA). As tPA is contra-indicated in patients with a hemorrhagic stroke4, it is usually given only in a hospital setting after diagnostic imaging procedures have been performed to exclude a brain hemorrhage. Additionally, certain patients – those with ischemic strokes caused by large vessel occlusions and in whom the stroke damage is not complete, may qualify for endovascular intervention to mechanically restore blood flow to the ischemic area by removing the occluding thrombus (thrombectomy). However, stroke damage progresses quickly, and all interventions must be administered as promptly as possible to ensure that they are given before stroke damage is too extensive.
1 Mozaffarian, D., et al., Heart Disease and Stroke Statistics-2016 Update: A Report From the American Heart Association. Circulation, 2016. 133(4): p. e38-e360.
2 Association, A.H., Heart Disease and Stroke Statistics, 2012 update. 2012.
3 Types of Stroke. Centre for Disease Control and Prevention. https://www.cdc.gov/stroke/types_of_stroke.htm
4 ACTIVASE® rt-PA (alteplase) [product monograph]. Hoffmann-La Roche Limited, December 2013.
PSD-95 Antagonist (Clinical)
Project
Disease Area
Discovery
Target
Rx
Preclinical
Phase 1
Phase 2
Phase 3
PSD-95 Antagonist
Strokes w/ Endovascular Intervention
NA-1
Acute Strokes
NA-1
Procedurally-Induced Strokes
NA-1
Subarachnoid Hemorrhage
NA-1
Traumatic Brain Injury
NA-1
Stroke Recovery
Retinal lschemia
Pain
Epilepsy
Alzheimer's
Anxiety
NA-1 is NoNO's lead compound being developed for the treatment of stroke, traumatic brain injuries and subarachnoid hemorrhage. It is a member of a new class of drugs termed 'PSD-95 Inhibitors'. NA-1 is currently in Phase 3 clinical trials to demonstrate its safety and efficacy in different stroke populations.
Given the conspicuous failures of drugs to treat Acute Ischemic Stroke, NoNO has developed an unprecedented strategy to de-risk the development of NA-1 for the treatment of Acute Neurological Disorders
PSD-95 protein is an essential intermediary between glutamate receptors which trigger cell death signalling and the enzyme neuronal nitric oxide synthase, or nNOS, which generates the toxic free radical Nitric Oxide. NA-1 inhibits the binding of PSD-95 to other molecules such as nNOS, thereby inhibiting cell death signalling.
Major features of NA-1 demonstrated in past research are:
Reduces ischemic brain damage and improves neurological and neurocognitive functioning in rodent and non-human primate (NHP) models of stroke.
Single dose, 10-minute intravenous infusion.
Phase 1 clinical trial successfully completed with no significant side effects and no appreciable toxicity at predicted therapeutic doses.
Phase 2 clinical trial completed evaluating the ability of NA-1 to reduce ischemic brain damage in patients undergoing endovascular repair of brain aneurysms (ENACT: "Evaluating Neuroprotection in Aneurysm Coiling Therapy"). No drug related serious adverse events were observed, safety demonstrated in cerebral hemorrhage subjects.
Orphan drug designation received in the U.S. for stroke and subarachnoid hemorrhage.
Ongoing events related to NA-1
Phase 3 clinical trial in suspected stroke patients (FRONTIER; NCT02315443), recruitment ongoing
Second Phase 3 trial in acute ischemic stroke patients who are candidates for endovascular thrombectomy (ESCAPE NA-1; NCT02930018), to launch in Q1 2017.
Completed Clinical Trials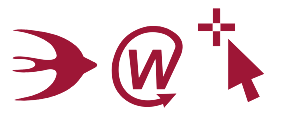 Safety and efficacy of NA-1 in patients with iatrogenic stroke after endovascular aneurysm repair (ENACT): a phase 2, randomised, double-blind, placebo-controlled trial
Michael D Hill, Renee H Martin, David Mikulis, John H Wong, Frank L Silver, Karel G terBrugge, Genevieve Milot, Wayne M Clark, R Loch MacDonald, Michael E Kelly, Melford Boulton, Ian Fleetwood, Cameron McDougall, Thorsteinn Gunnarsson, Michael Chow, Cheemun Lum, Robert Dodd, Julien Poublanc, Timo Krings, Andrew M Demchuk, Mayank Goyal, Roberta Anderson, Julie Bishop, David Garman, and Michael Tymianski, for the ENACT trial investigators*
NA-1 has undergone a successful Phase 1 clinical trial in humans demonstrating safety in a wide range of doses.
The ENACT Trial
NoNO Inc. successfully completed a multicenter Phase 2 clinical trial in 185 patients assessing the safety and efficacy of NA-1 in reducing stroke damage in patients at risk for embolic strokes while undergoing endovascular brain aneurysm repair (ENACT).   The Phase 2 trial investigated the effect of NA-1 on MRI-detectable ischemic damage and neurological outcome in subjects undergoing endovascular repair for unruptured and ruptured brain aneurysms. Results showed that treatment with a single IV infusion of NA-1 2.60 mg/kg post-endovascular aneurysm repair reduced structural ischemic damage as gauged by MRI criteria, indicating that the NA-1 penetrated into the brains of the subjects and had its intended biological effect. The dose of NA-1 used in the trial was well tolerated and no safety concerns were identified. Importantly, the subgroup of subjects enrolled with a SAH from a ruptured brain aneurysm exhibited significantly improved neurological outcome based on the NIHSS at the final 30 day study visit.
Ongoing Clinical Trials

N
o
N
O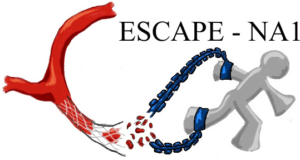 The FRONTIER Trial (Phase 3)
Currently NoNO Inc has FRONTIER (NA-1-005) a multicenter, randomized, double-blind, placebo-controlled study to determine the efficacy and safety of IV NA-1 being conducted in Canada by paramedics in the field for acute cerebral ischemia within three hours of symptom onset. Up to 558 subjects with suspected acute stroke, who meet the criteria used by participating Emergency Medical Services (EMS) for a redirect and transport to a designated stroke center, will be randomized in this study within three hours of symptom onset. The primary objective is to determine the efficacy of NA-1 in reducing global disability in patients with acute stroke.
---
The ESCAPE-NA1 Trial (Phase 3)
A fourth clinical trial is underway as of March 2017. NA-1-007 is a Phase 3, randomized, multicentre, blinded, placebo-controlled, parallel group, single-dose design. Subjects harboring an acute ischemic stroke and who are selected for endovascular revascularization in accordance with local institutional practices and who harbor a small established infarct core and with good collateral circulation will be given a single, 2.6 mg/kg intravenous dose of NA-1 or placebo as soon as they are deemed to have met the enrollment criteria and started within 30 minutes of randomization. This study will be conducted globally with sites in Canada, USA, United Kingdom, Ireland, Sweden, South Korea and Australia.
The primary objective is to determine the efficacy of the neuroprotectant, NA-1, in reducing global disability in subjects with major acute ischemic stroke (AIS) with a small established infarct core and with good collateral circulation selected for rapid endovascular revascularization.
TRPM7 Antagonist (Pre-Clinical)
Project
Disease Area
Discovery
Target
Rx
Preclinical
Phase 1
Phase 2
Phase 3
TRPM7 Antagonist
Neuroischemia
Traumatic Brain Injury
Myocardial lschemia
Retinal lschemia
Cancer
TRPM7 is an ion channel belonging to the transient receptor potential channel family. NoNO Inc. has identified TRPM7 to play a key role in ischemic cell damage in all tissues and has:
Demonstrated efficacy of its compounds in animal models of myocardial ischemia, traumatic brain injury and glaucoma.
Demonstrated efficacy of its lead compounds at reducing ischemic damage in cell culture models of retinal, neuronal, myocardial, liver and renal ischemia
Src-ND2 Antagonist (Pre-Clinical)
Project
Disease Area
Discovery
Target
Rx
Preclinical
Phase 1
Phase 2
Phase 3
Src-ND2 Antagonist
Neuroischemia
Pain
NMDA glutamate receptors mediate pain hypersensitivity in the nervous system. NMDA receptor activity is enhanced by Src kinase which interacts with the receptor through the adaptor protein ND2. Disrupting the interactions of Src and ND2 is a novel strategy demonstrated to reduce inflammatory and neuropathic pain behaviors in animals. NoNO Inc. has developed inhibitors of Src-ND2 interactions. These inhibitors are:
Effective in reducing pain behaviors in 3 animal models: formalin induced pain, complete Freunds adjuvant induced-pain, and chronic nerve constriction
Potency is in the 1 pmol/g range
No adverse events or side effects noted at 3000x the effective dose in rodents